Bylaws Committee
These are the current standing committees with CAD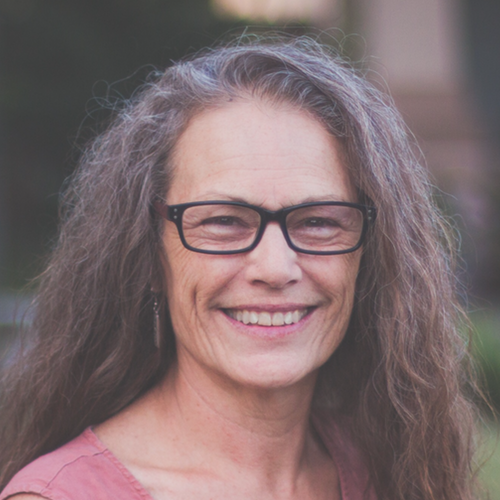 Transcript:
Hello! My name is Dodi Ellis, and I'm the chair of the Bylaws Committee.
The Bylaws Committee, consisting of six members, four from the CAD Board – President Kavita, Vice President Flavia, Secretary Deanne, and South Director Ming, and two CAD members – Neil Sprouse and myself.
A Report & Status Update from Bylaws Committee:
We all have been meeting online via Zoom (a video conference software) every Tuesday to review the revised bylaws that was posted two years ago as well as make proposed changes. So, currently on the website as of June 15th, 2019, there are three versions of CAD Bylaws:
1. Last Official Bylaws dated August 13th, 2011 which was formally adopted at the 2011 Conference;
2. Revised Bylaws dated June 1st, 2019 which was proposed for adoption at the 2017 Conference but failed; and
3. the latest Proposed Revised Bylaws dated June 15th, 2019 that was just posted, includes all newly proposed revisions that I will elaborate further.
REVISED 2017 Bylaws dated June 1st, 2019:
What happened? Why wasn't the revised bylaws in 2017 adopted? Actually, when CAD launched the revamped website, it did not occur smoothly. A wrong version was inadvertently posted, and it was too late to proceed with the revisions at the 2017 Conference. So, the revised bylaws of 2017 still needs to be adopted. However, a motion was made and passed to grant the Bylaws Committee to proceed with cleaning up and revising the bylaws, including updating the Policy and Procedure Guidelines (PPG).
First of all, the original revised bylaws from two years ago included motions that were passed in 2013 and 2015 which had been in practice, needs to be adopted before we can proceed with the new proposed changes.
The edits were as following:
Included 3

rd

Director at Large (North, South, and Central)
Removed 'two-year term conference-to-conference' (membership dates and rates were constantly changed) and the procedure to be added in the PPG
Removed CHAD since the property was sold and 30% was already distributed as per the Memo Of Understanding (MOU) between CAD and CHAD
Removed two-year membership restriction in Section 4.9 for those who want to run for office; since Bylaws were suspended at the conference three times in a row to allow new members to run for office and we need new enthusiastic volunteers!
Removed two clauses at the advice of the CPA due to fiduciary responsibility:

o

Getting a loan or borrowing money
Lending CAD's Tax ID to others
Removed Ramger Emergency Fund section, the funds were already depleted after 2011 Conference and closed by former Treasurer of 2009-2011
Added virtual office and storage space for CAD's history and archives in the disbursement of HOP fund
Utilized the header/footer and Table of Contents features for ease of visibility and quick link-access
PROPOSED Revised Bylaws of 2019:
Now with the six members in the Bylaws committee, we went over each section and each member contributed in commenting and editing in a shared, working document in Google Drive.
The proposed edits are as following:
Included Investment Policy Statement (IPS) that was approved at 2017 Conference
Added CAD Foundation Trustees and their term of service
The four-year staggered term that was passed in 2015 Conference yet were not put in practice due to its complexity with which officers to start with, the Bylaws Committee suggested increasing the term of office to three terms rather than four-year term
Added a fifth section "Appointed Representatives" for NAD Delegates as well as CAD Foundation Trustees (rather than in the section of Officers)
Moved the procedure guidelines of Chapters to PPG due to changes, from 11 chapters down to now 3 (North, Central, and South)
Moved Parliamentary Authority and Dissolution sections to the end of the Bylaws
Removed HOP Sub-committee section since it has not been practiced in the last several years (CAD now has a running website as a virtual office that the HOP Fund has been supporting)
Clarified the Biennial Conference section and removed the 'Hosting Chapter' to simplify
Clarified the Nomination section to simplify and how it has been practiced at the conference as well as ensure there are no conflict of interest
Cleaned up the Standing and Special Committee sections (simplified on the five members and the fact that a chair must be a member of the Executive Board is limiting)
Also added CAD Media standing committee which has been in practice yet not in bylaws for several years
Lastly but not the least, cleaned up minor typos
A NOTE to CAD Members and Potential New Members:
If you plan on attending CAD Conference this coming September, it will be helpful if you could read the proposed revised bylaws and give your valuable feedback to the Bylaws Committee.
I will be presenting the proposed revised bylaws at the Conference and we hope to have a smooth process in getting the proposed changes to be approved and adopted by the members on Saturday, September 14th. Exciting! So, I hope to see you there!
Thank you!